ABOUT US
The cutting edge of motion capture technologies complete with a team of film-industry pros and a sensible price-tag
Conveniently located in the heart of Riga, Latvia (approx. 2-hour flight from anywhere in Central or Northern Europe) is our brand new, spacious and versatile studio facility ready to accommodate film production teams, advertising agencies, VR and game designers, artists or scientists with all things motion capture related. From pre- to post- production, we have the equipment, experience and valuable contacts to help your project come to life.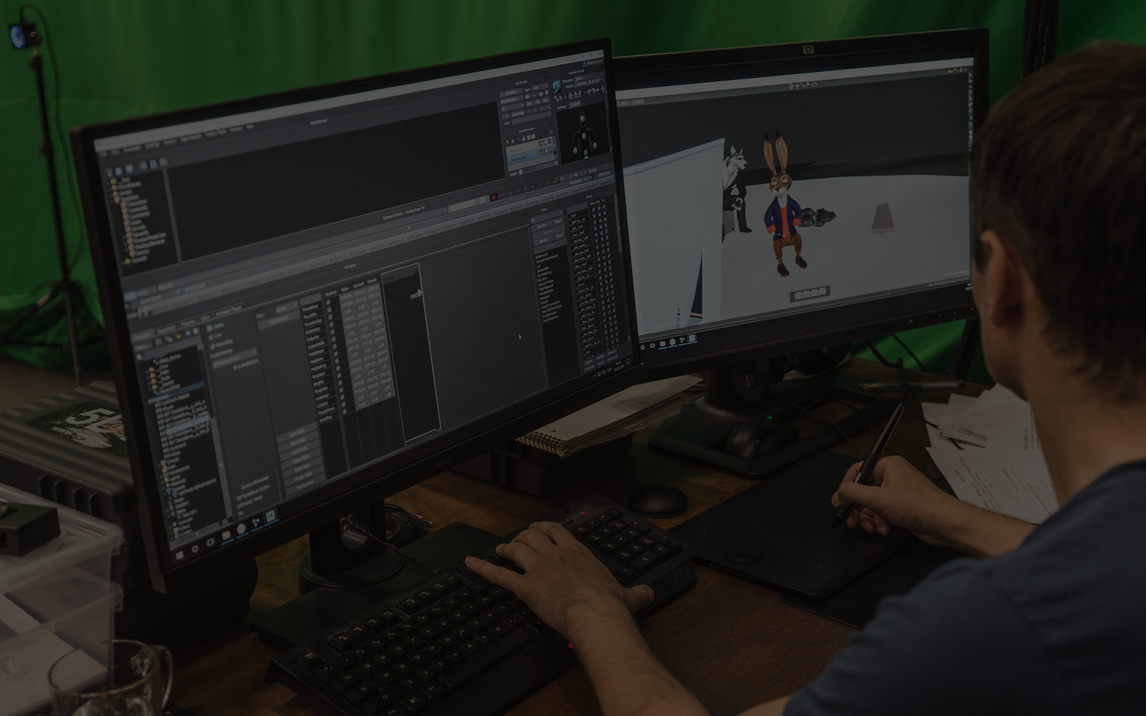 Working in 3D? Forget about character animation! Our technologies allow motion to be captured in real-time with perfect accuracy and footage ready for post-production within minutes after director yells "CUT!"
Services and Facilities
Created in 2017, our studio sound stage features an extensive arsenal of motion capture equipment and riggs on par with industry standards. Specialized project requirements? No worries! Tell us what you need and we'll find a way get it.
Our current hardware set-up:
28 Optitrack Prime13 cameras for motion capture in perfect detail.
Motive sofware integrated with Autodesk Motion Builder for data cleaning.
Five sets of 5DT data gloves that we use for recording of finger movement and character facial expressions.
Wide range of props.
Need something in addition – let us know.
Contact us to get custom offer